There are currently over 68.5 million people around the world who have been forced from home. Over 50% of them are women and children. UNHCR, the UN Refugee Agency, has been on the ground helping those who flee with lifesaving aid, protection and shelter. However, the needs are great and they need our help, in order to make sure they can support the most vulnerable families. #BeCareem and donate today to a cause close to your heart. A little goes a long way.
About Careem & UNHCR Partnership
The Careem and UNHCR relationship is a long-term partnership to raise awareness about the plight of refugees and to find creative ways to provide funds to those most in need. Any Careem customer in the United Arab Emirates can order a UNHCR car-type, and customers in Jordan can use the promocode 'UNHCR', for Careem to donate 5% of the trip revenue to contribute towards supporting extremely vulnerable refugee families with life-saving aid, or donate directly on the UNHCRxCAREEM donation page.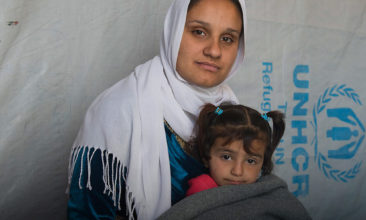 Join UNHCR & Careem in aiding MENA refugees with their basic living needs
How would you like to donate?
How much would you like to give

Your donation is 100% secure
When you click on Make Donation, you will be directed to a secure server hosted by WorldPay, which processes online donations on our behalf.
campaign_code=GUEN01CP01 Careem